Happy Jack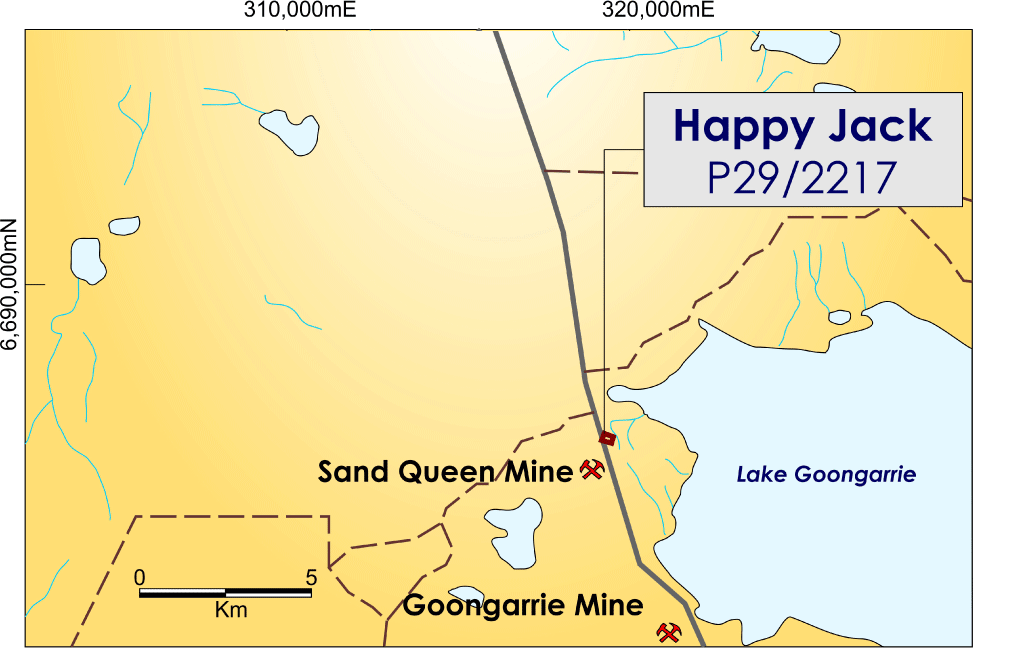 The Happy Jack Project is located 30km South of Menzies and 60km North of the Paddington Gold mine.
It lies adjacent to the Sand Queen Gold Mine which has historical production of 248,564t at 22.7 g/t Au for 181,659 oz of Au produced.
Small scale historical mining has been undertaken and there is approximately 10,000 tonnes of tailings material on site.